Welcome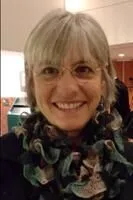 There are times we all must examine painful feelings that complicate our lives and prevent us from finding satisfaction. Obstacles may stand in the way of our leading more meaningful lives. We may feel stuck or helpless to take important steps, make decisions, work toward goals and improve relationships.

I am a Licensed Marriage and Family Therapist with extensive training and experience in psychodynamic psychotherapy. I also have a Psy.D. in Psychoanalysis. I work with adults, couples and parents as they strive to develop ways to understand and deal with difficult situations that can seem overwhelming.

Therapy provides the opportunity to explore feelings of depression or anxiety, whatever its cause. Together, we can explore the thoughts, feelings and behaviors that can lead to growth and change. With curiosity and empathy, we can help you find your way to a life of greater satisfaction, fulfillment and meaning.

Please call or email me and take your first step on a positive path to growth and well-being.